Combine the falling GemStones by shape and color to destroy them in this challenging game !
GemStone Challenge is not another Match-3 game, but an original and fun mix of classic jewel and columns games. You can't stop the fall of the GemStones, so try to resist as long as possible with stone-breaking chain combos and extra bomb bonus !
Play in single player mode and try to get the highest score or you can brave your friends on the Game Center or on local bluetooth.
News and reviews :
- funtouch.net : http://www.funtouch.net/Actu-8610-GemStone-Challenge-debloque
- casualgamerchick.com : http://casualgamerchick.com/2011/09/29/gemstone-challenge/
Features :
- Single player modes (Classic, Time Attack and Score Attack)
- 2 players versus mode on local bluetooth with your friends
- Game Center enabled for versus mode with matchmaking or friend-invites
- Game Center and OpenFeint enabled for leaderboards !
- Game Center and OpenFeint enabled with 27 achievements
- Retina graphics

Version 1.10 soon on the Appstore !
- New games modes : Time Attack and Score Attack
- Smaller app size, can now be downloaded on 3g carriers.

Free GemStone Challenge Lite Edition is available on the Appstore !
More updates coming later ...
- More localizations (French, Spanish, ...)
- Android versions

Game screenshots gallery :
Tutorial gallery :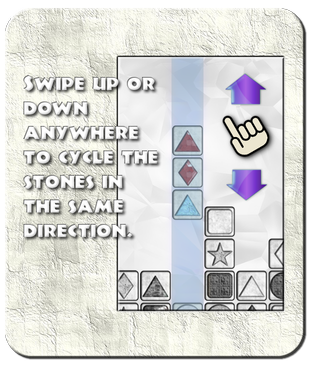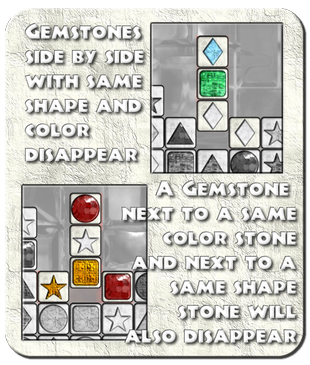 Gameplay video :